2018 WORLD AIDS DAY hEALTHY intimacy: KNOWING IS EVERYTHING
On December 1st, 2018, BWHWC partnered with our friends at Sacramento Peers on Prevention (SacPOP) and the First Baptist Church of Sacramento to host the 2nd Annual "Healthy Intimacy: Knowing is Everything," a World AIDS Day Event! This event provided honored People Living with HIV while also providing during an invigorating and candid panel discussion on the importance of preventing HIV, and biomedical interventions such as PrEP! Check out the photos from this amazing events.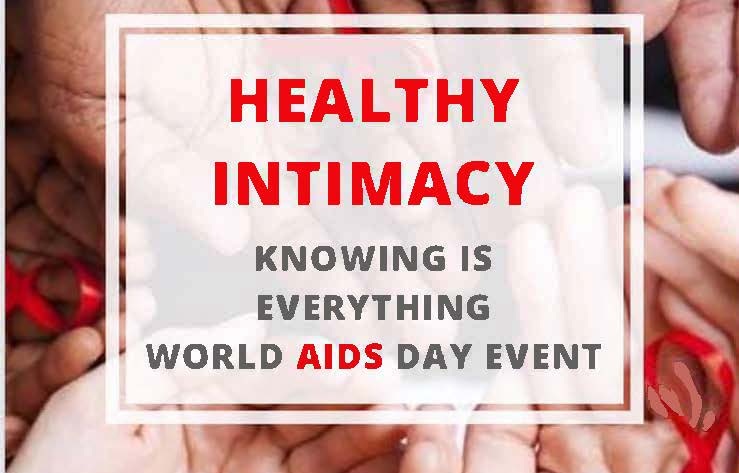 One of our guest speakers, Keshia Lynch has spent the last 5 years educating, advocating, and caring for people living with, or at risk of HIV at both the state and local level. Her experience in HIV care began at Madera County Public Health Department, where she provided direct patient care and led the AIDS program for the entire county. Keshia's background in direct patient care and passion for serving the community, has led her to a number of volunteer opportunities and mentoring roles for children and adults living with HIV. Keshia received her Bachelors of Science in Health Science with an emphasis in Community Health from California State University, Fresno.
Rev. Lamar J Pringle was born in Massillon Ohio, graduating with a Bachelors in Education from Purdue& Tiffin Universities. As well as earning a Masters in Urban Studies (and emphasis on Theology) from Eastern University. He has been married to LaQisha Pringle of Lincoln Nebraska, for 17 years this July. Together they have 3 daughters: Nesya, 15, Imri, 14, and Gianna, 5 going on 18.
Rev. Lamar Pringle has served in many roles in ministry including serving as the Youth and Young Adult Pastor at the Salem Baptist Church of Omaha Nebraska. Most recently, he became the 29th Senior Pastor of The First Baptist Church of Sacramento, the oldest Baptist church in the city. We are honored to partner with him again for this important event.
Ms. Ericka Burns. Ericka is the Founder and CEO of Sacramento Peers on Prevention (SacPOP). SacPOP is a non-profit organization dedicated to preventing the spread of HIV among youth. SacPOP was created to promote prevention messages through peer education, social media and to provide educational workshops to youth aged 13-24. Ericka began conducting research on the effectiveness of peer-to-peer interventions in 2009, and by 2011, created a Youth Peer Educator HIV Training program to effectively train youth on how to become risk-reduction counselors. Since 2011, Ericka has continued to implement a sexual health peer education program with Peer Educators.
Sponsors and Community Partners
Thank you for another amazing event. With over 30 people in attendance, we were able to have an impact discussion on HIV Prevention and Treatment.
Stay tuned for the next BWHWC Event!