2018 BWHWC, Sacramento
What a success! More than 220 women attended, experienced, and celebrated the 2018 BWHWC, Sacramento. It was an amazing event and we were able to connect and love on each other.
Our 2018 BWHWC focused on inclusivity in health and we explored the diversity of black women from all backgrounds and their health needs!! We focused on topics such mental health, sexual health, inclusivity in healthcare for diverse groups of Black women, and the negative impacts that racism and sexism has on our health. We unpacked influences that can be detrimental to our health.
This conference was a day of healing and coming together to overcome stressors and trauma that black women deal with daily. We addressed how these stressors and traumatic events greatly impact our ability to be healthy and we engaged each other on solutions we can take to towards prevention and healing from these stressors.
We had an amazing event with a dynamic host and conference supporter, Alondra Thompson; our guest speakers, Sonia Williams, and Ebony Chambers. In addition, we had informative workshops, an energizing fitness demo to promoted the importance of physical activity, and closing yoga mediation. Check out the photos from last year's conference!!!!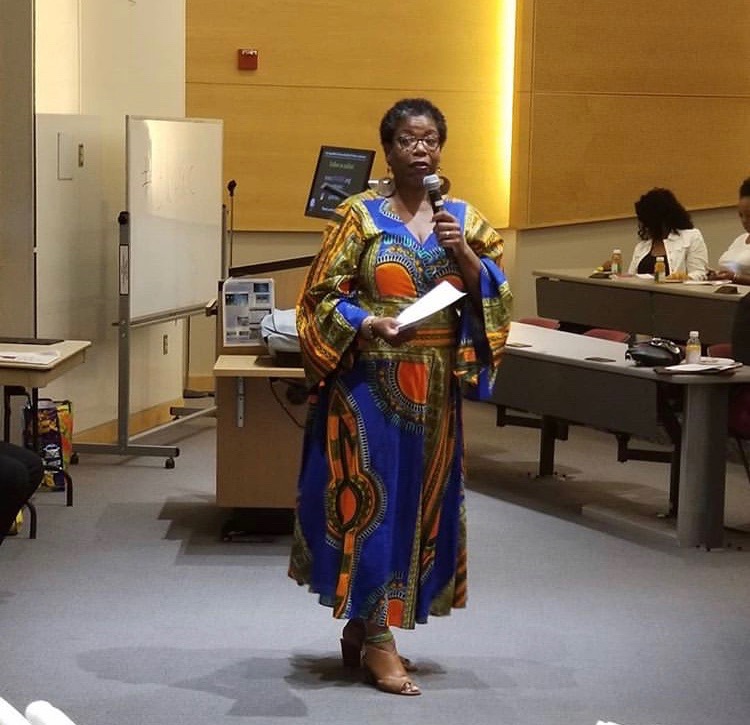 Alondra Thompson Licensed Clinical Social Worker (LCSW)
Sonia Williams, Black Lives Matter Activist
Ebony Chambers
Director of Family and Youth Partnership at Stanford Youth Solutions
Fitness Demo
The BWHWC always provides our attendees with an amazing fitness demonstration. We were honored to have the inspiring the Hundreds Unit provide a demo for 2018 BWHWC. The Hundreds Unit is a diverse network of hundreds of women who work out collectively for 8 weeks, to perform at MAJOR events. What makes the Hundreds Unit unique is that they consist of women from ALL shapes, sizes, ages, and levels of ability, dancing as one UNIT in their own unique way. Their demo helped us "Level Up" and get our hearts pumping. Thank you Hundreds Unit for the AMAZING workout!
OUR HEARTS ARE FILLED WITH JOY WITH THE SUCCESS OF OUR THIRD CONFERENCE!!!
#BWHWC
#SISTAREUNION